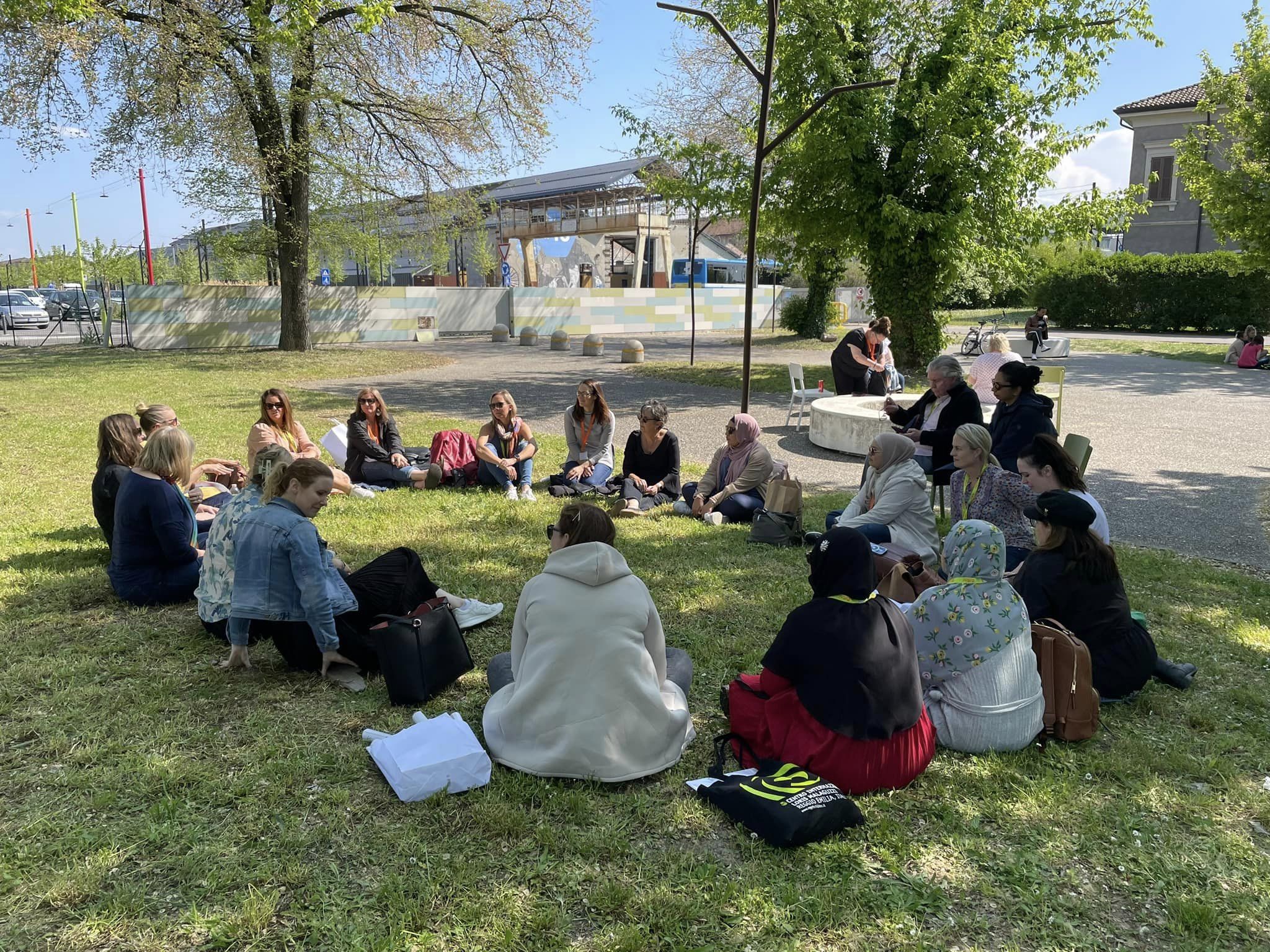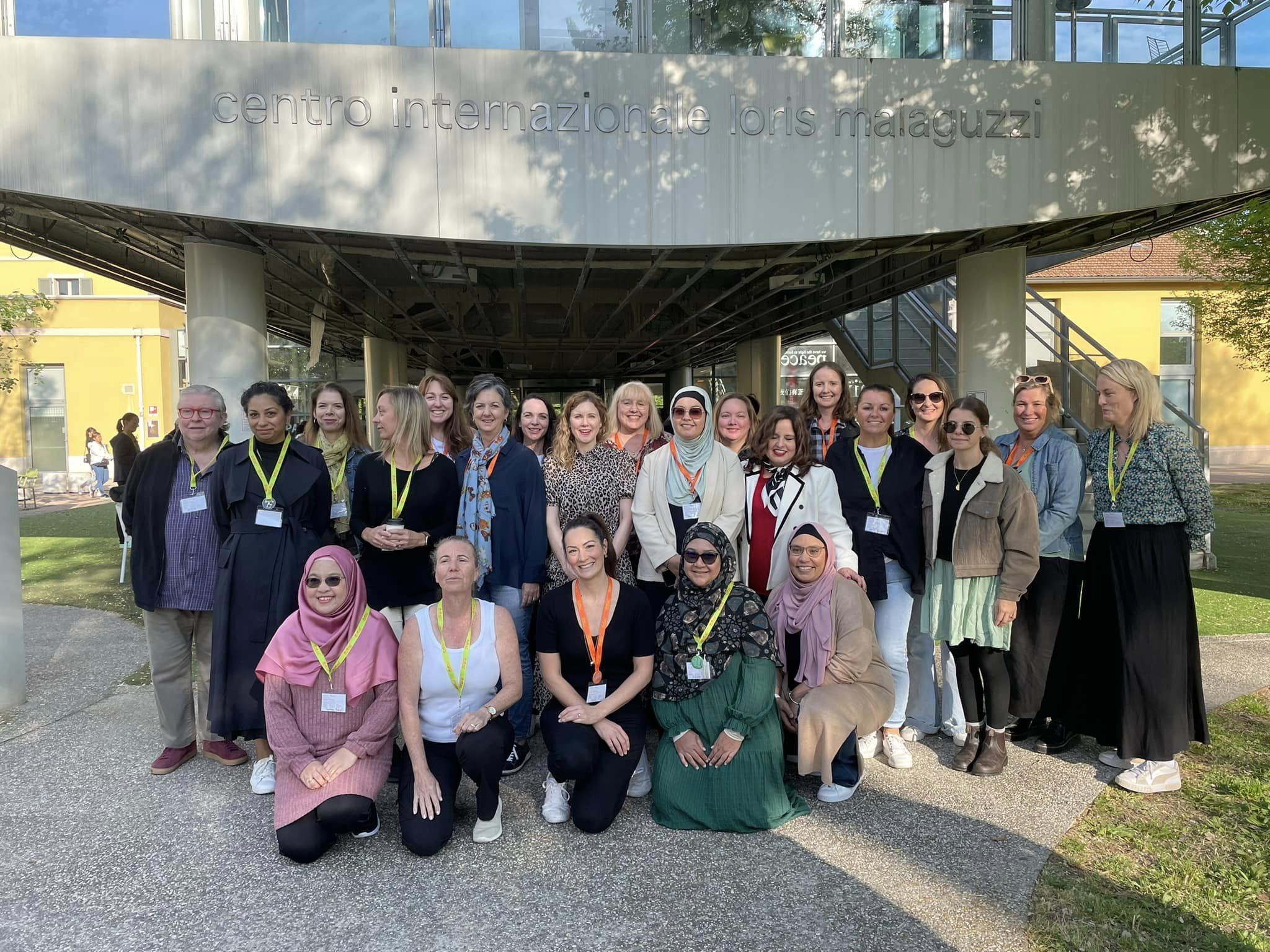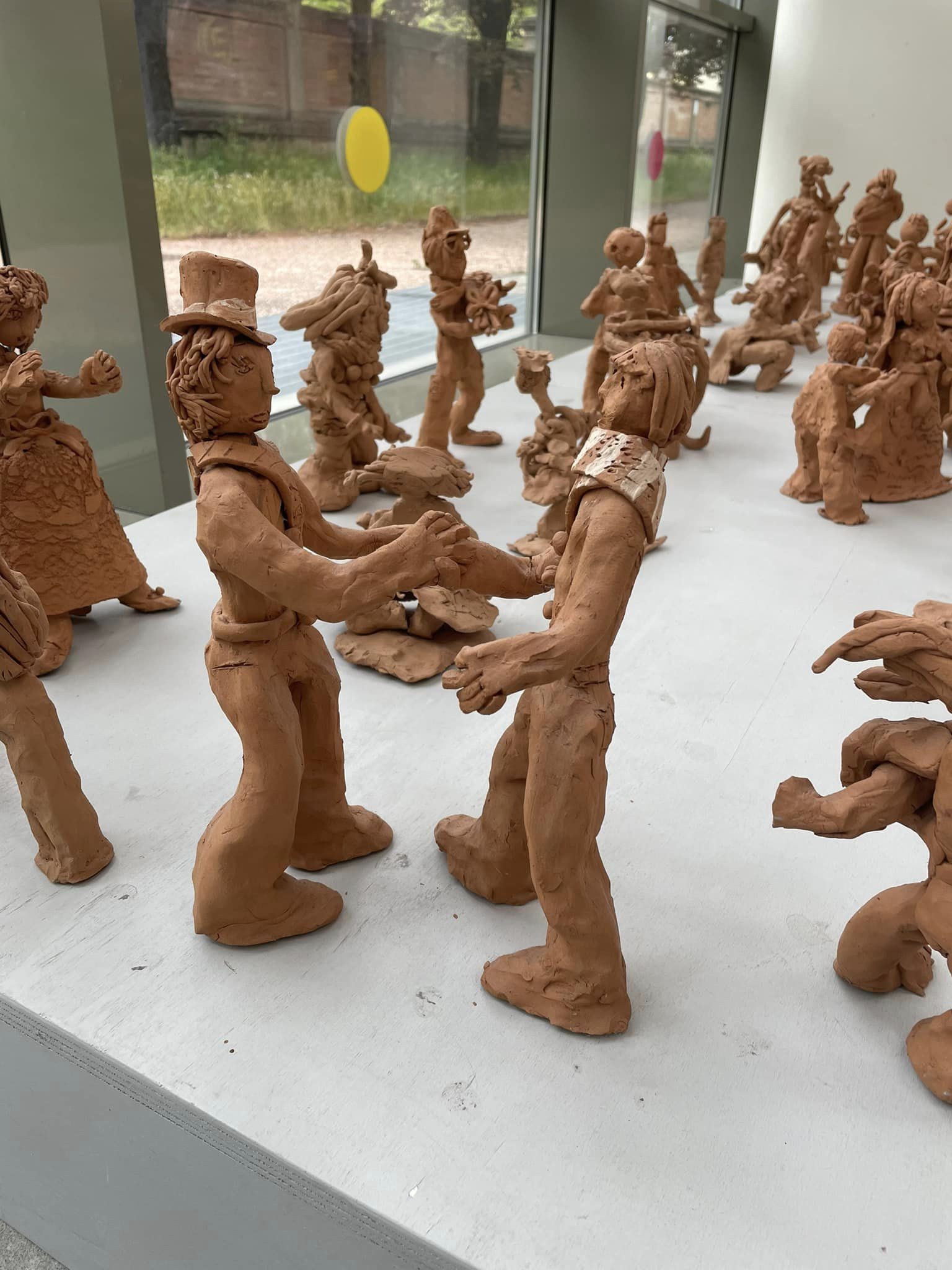 In both 2017 and 2023 AISWA and Reggio Emilia Australia Information Exchange (REAIE) took a group of leaders and teachers from AISWA member schools to participate in a study tour to Reggio Emilia in Italy.

The Municipal early childhood programs in Reggio Emilia, Northern Italy, for children aged three months to six years, are internationally acclaimed for the inspirations, challenges, and provocations they provide for all those concerned with the care and education of young children. Observation, documentation, and collaborative interpretation of children's discussions and actions, provide the constant possibility of developing new theories and constructs based on practice.

The program included:

Presentations and seminars by teachers, pedagogistas and atelieristas.

Visits to pre-schools and infant-toddler centres.

Visits to exhibitions.

Study topics included:

Background and history of the Reggio Emilia educational project

Children as citizens with rights

The school as a system of interactions and relationships

The environment and the educational space

Observation, interpretation, documentation

The Hundred Languages of Children

Parents' involvement in the life of the school

ReMida (recycled materials as resources)
Here is a snapshot, in the life of a participant, from the 2023 study tour.
Day 1 - A day of Inspiration.
After Day 1 of this inspirational study tour, I have hope for the future of education and an open heart to the many possibilities we heard today. Here are some of the key quotes of the day. I encourage you to think how these statements can challenge you to reflect on your settings and how these values are reflected in your ELCs.
"Education is a right for all children and a responsibility of the entire community."
How do you promote the rights and potentials of all children?
"Learning is a process of exchange not an accumulation of knowledge but a construction of meanings and maps of meanings that allow children to interpret the world."
How do you allow time for children to construct meaning of the world around them?
"We invite families to be a part of the process; to know each other and know us; a way of being part of a community - to know their uniqueness's and differences - to offer further possibilities to recognise potentials in families and vice versa."
We were invited to ask ourselves "how do you create a sense of belonging with your families and the wider community?"
Day 2 - A day of Connections
Today began with the participants' reflections of our journey so far - of what we've seen and what we've heard, and the connections we've made to our contexts. Some of the questions, our reflections asked were "what does this tell us? What is our response and most importantly WHAT IS OUR RESPONSIBILITY?"
Here were some of the statements which resonated with our group.
"This is not just about working with children, it is about growing citizens." How are you helping grow the citizens in your schools?
"School is not about preparing us for life, it is life." What are you offering your children to experience life and all it has to offer - it's wonder, it's curiosity, it's beauty?
"Learning is realised together, it is productive and generative together. It is not a service delivered to children, not a message that has already been prefabricated or predisposed. We are not transmitting our learning to the children, we are trying to research together with the children." How are you learning together with your children?
To make the learning visible, helps us communicate to others the work we are doing and sharing with others. We are giving value to the relationship between teaching and learning. These collaborative interpretations of the learning allow us to construct learning contexts responsive to children.
The adult's role is highly intentional and critical to the learning processes. We are gathering information as to what makes children curious and making important decisions to the choices of contexts we provide children to explore and learn in.
Words which we heard throughout the day were that of "connection, fluidity, flexibility, originality and inclusion".
How do you include children of different abilities in your settings?
Our days conclude with visits to the centres of Reggio Emilia, visits where we are confronted by what we are not doing, possibilities of what could be and connections with what we are already doing. No matter where we all are on our journey, it is our individual journey and one which is a journey of growth and learning. One of excitement and possibility of what could be. One of hope.
Day 3 - A Day of Dialogues
Today was one of many dialogues. Dialogues about the continuity between the preschool and primary school; dialogues between colleagues and dialogues with the Pedagogistas and Atelieristas in Reggio Emilia.
We began the day learning about how the learning communities of the preschool and primary school are learning and working together.
"Knowledge is a social construction in relationship. We prepare facilitating contexts, to create enriching situations to help children be the authors of their own learning."
Educators of Reggio Emilia welcome children as a whole. They see children full of potentials. Their national guidelines speak of an interdisciplinary approach towards education. There are multiple connections between subject areas and we have to find those lines between the subjects. We heard from Remida, their Creative Recycling Centre, who described their strong links with sustainability, creativity, education and research. It was interesting to see that Perth is the only REMIDA in Australia. Finally, we were in dialogue with each other as we reflected on our experience so far. In one participant's words "we left with a full and warm heart."
Day 4 - A Day of Fun!
Today we heard the Atelierista speak so passionately of the "importance given to imagination, to creativity, to expression, to aesthetics in the formative educational processes and knowledge." He emphasised that these "languages of expression are empathetic with the ways children construct their knowledge and we should be offering children with experiences in the many languages children already have."
We visited our chosen atelier to experience a hands on session and listened to a project described by a Atelierista. The modelling by the Atelieristas allows us to see how they first so intentionally think about and discuss the offerings of the spaces/ contexts. Then how carefully they question children, not to give the answers but rather to allow children to find out the answers for themselves with others (both educators and children).
"Either education is a research situation and research producing new pedagogy or it is providing a service given to small children subjecting them with a message that in some way has already been prefabricated or codified."
Day 5 - A Day of Reflection and Gratitude
Our last day in this beautiful city of Reggio Emilia began with a visit to the REMIDA centre. As we walked around we saw such intentionality behind how the items were displayed, care to inspire creativity and research of the materials and commitment to sustainability.
Our day concluded with closing remarks from Nando Rinaldi (Director or Preschools and Infant Toddler Centres), the 400 delegates and the Superintendent to Education of Reggio Emilia. We begin with the image of the competent child and the rights of our children, teachers and families. The right to education for all. The importance of an international dialogue and our commitment to providing high quality education to all.
Some words which encompass the Reggio Emilia Educational Project are: Trust, Respect, Belonging, Community, Curiosity, Collegiality, Children as Citizens, School as a living organism, Emotional Sensibility, Democracy.
Teaching and Learning must start with the wellbeing of children, as well as families and educators, all people involved in the processes.
Arrivederci a presto.