AISWA are excited to announce digital badging for selected Professional Learning events. Click here to view AISWA's digital badges profile page. 
What is a digital badge?

A digital badge is a web-enabled credential that demonstrates an outcome or achievement that can be verified in real-time. Badges include hard-coded metadata which provides information about the issuer, earning criteria and verifying evidence. A badge may be a one-off qualification or form part of a pathway of learning.

What are the benefits of a badge?

For earners, a badge provides a way to share knowledge, skills, abilities and achievements across digital platforms such as websites, social media, online portfolios, blogs and/or email signatures. A badge is portable, moving with the earner for the life of the badge, wherever their career goes.

 

For employers, badges provide evidence of content, knowledge and employability skills demonstrated by the earner. Learning can be instantly authenticated by clicking on the badge, to reveal the verified webpage that contains more information about the achievement and how it was obtained.

How are badges perceived in the marketplace?

Badges are encouraging employers, higher education institutions and other places of learning to think about how learning is measured and recognised. The emphasis on small, focused areas of learning means badges are useful in providing evidence of knowledge, skills and attributes for specific specialist areas. Badges support a growing worldwide interest in continuing, lifelong professional education across a variety of industries and professions.

How is a badge earned? 

Earning a badge can involve completing activities, assessments and/or projects that form part of a learning experience and demonstrate evidence of learning. AISWA provides badges across different categories (or levels) of learning experiences and in online and face to face learning contexts. 

What can you do with your AISWA badge?

A badge can be shared across digital platforms including social media, webpages, online resumes, and/or email signatures. A badge moves with the earner for the life of the badge, wherever their career goes.

 

For further information click on the link.
Badging process

*Note: AISWA will email participants the Digital Badge opt-in form at the end of each Semester. 
Sample earning criteria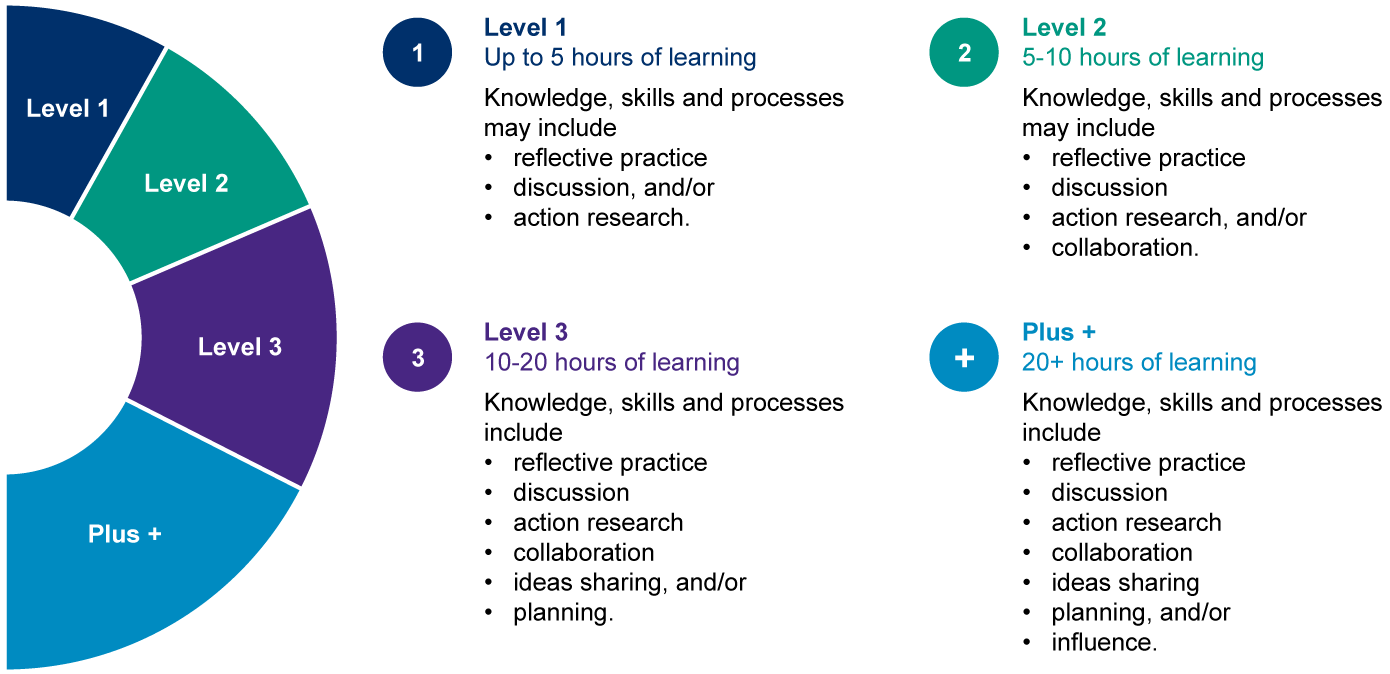 Badged courses
A current list of badged courses can be found here. 
Want to know more
If you have any questions, please get in touch at onlinelearning@ais.wa.edu.au.
Watch this space for more information about AISWA Digital Badges