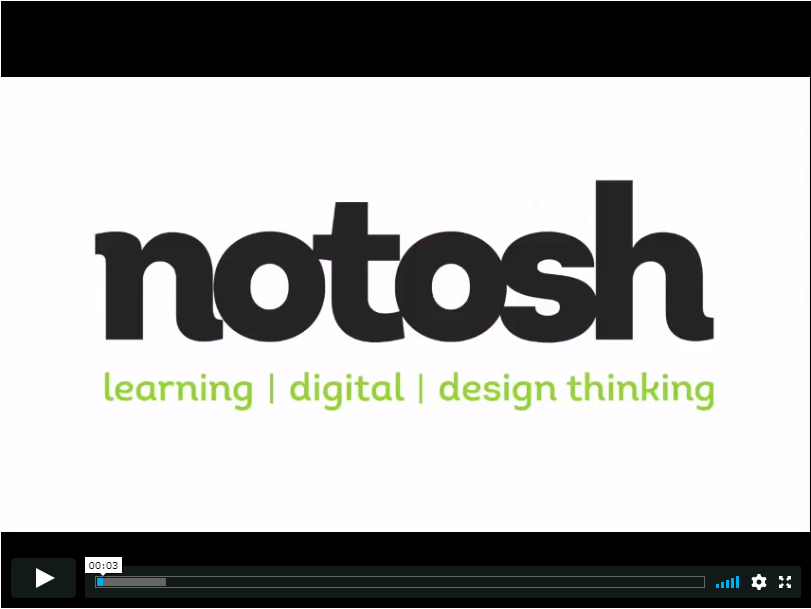 NoTosh Design Thinking Process

AISWA and global leaders in Design Thinking, NoTosh, have partnered to offer Design Thinking for Learning Projects, creating active communities of schools that will become high-paced incubators of design thinking practice.
NoTosh Design Thinking is a process. A creative one, but a process nonetheless. It works in every environment, from the classroom to the boardroom, helping you see things you hadn't seen before and discover things you didn't know you needed to discover!
Spanning over 2 terms, the program will include 3 core sessions (Incubator Days) and 2 face-to-face sessions (School Visits). The Incubator Days will be held at Telethon Speech & Hearing Centre, Wembley and run by NoTosh as collaborative group sessions, giving participants a chance to meet and interact with the other participating schools. As the program progresses, schools will be required to choose two days for NoTosh to attend a School Visit. These sessions give one-on-one coaching support and allow NoTosh to see how the projects are tracking. In addition to these 5 program days, there will also be ongoing online support from both NoTosh and AISWA, throughout the whole program.
Important program dates:
Incubator Day 1: Wednesday, 31st July 2019
School Visits: Week of 26th August 2019 
(specific dates to be confirmed) 
Incubator Day 2: Wednesday, 18th September 2019
School Visits: Week of 14th October 2019
(specific dates to be confirmed)
Incubator Day 3: Thursday, 7th November 2019
APPLICATIONS CLOSE 20th JUNE 2019
If you have any program questions please contact:
Ron Gorman 
rgorman@ais.wa.edu.au or (08) 9441 1620 
For all application questions please contact: 
Ana Randall
arandall@ais.wa.edu.au or (08) 9441 1603