Mental Health Week is a national week celebrated each year in October scheduled around World Mental Health Day on 10 October. In 2022, Mental Health Week in WA will be held over 8-15 October with the theme: 'Where we live. How we live. What we've lived.'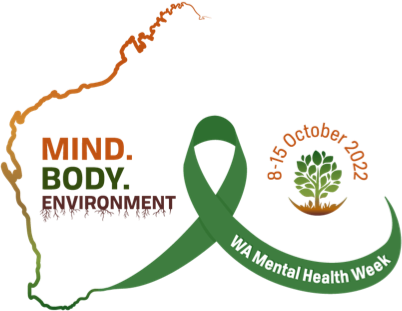 Mental Health Week provides a prime opportunity to address and highlight the important connection between social determinants and mental health; and promote effective prevention strategies to keep people mentally healthy.
WA Mental Health Week has been coordinated by the peak body for community mental health, the Western Australian Association for Mental Health for more than 50 years, with support from the WA Mental Health Commission in more recent years to ensure its far-reaching success.
Normally around 100,000 people State-wide connect with Mental Health Week in some way either by sharing digital information, hosting a workplace, school, sector or community event or applying for a grant.
This year WAAMH distributed $50,000 worth of grants towards events; sporting and musical equipment; mental health education courses; and relaxation and social outings for people with lived experience.
Check out all the 100 events happening around the State at mentalhealthweek.org.au/events and all the resources you can print, post and share are at mentalhealthweek.org.au/resources