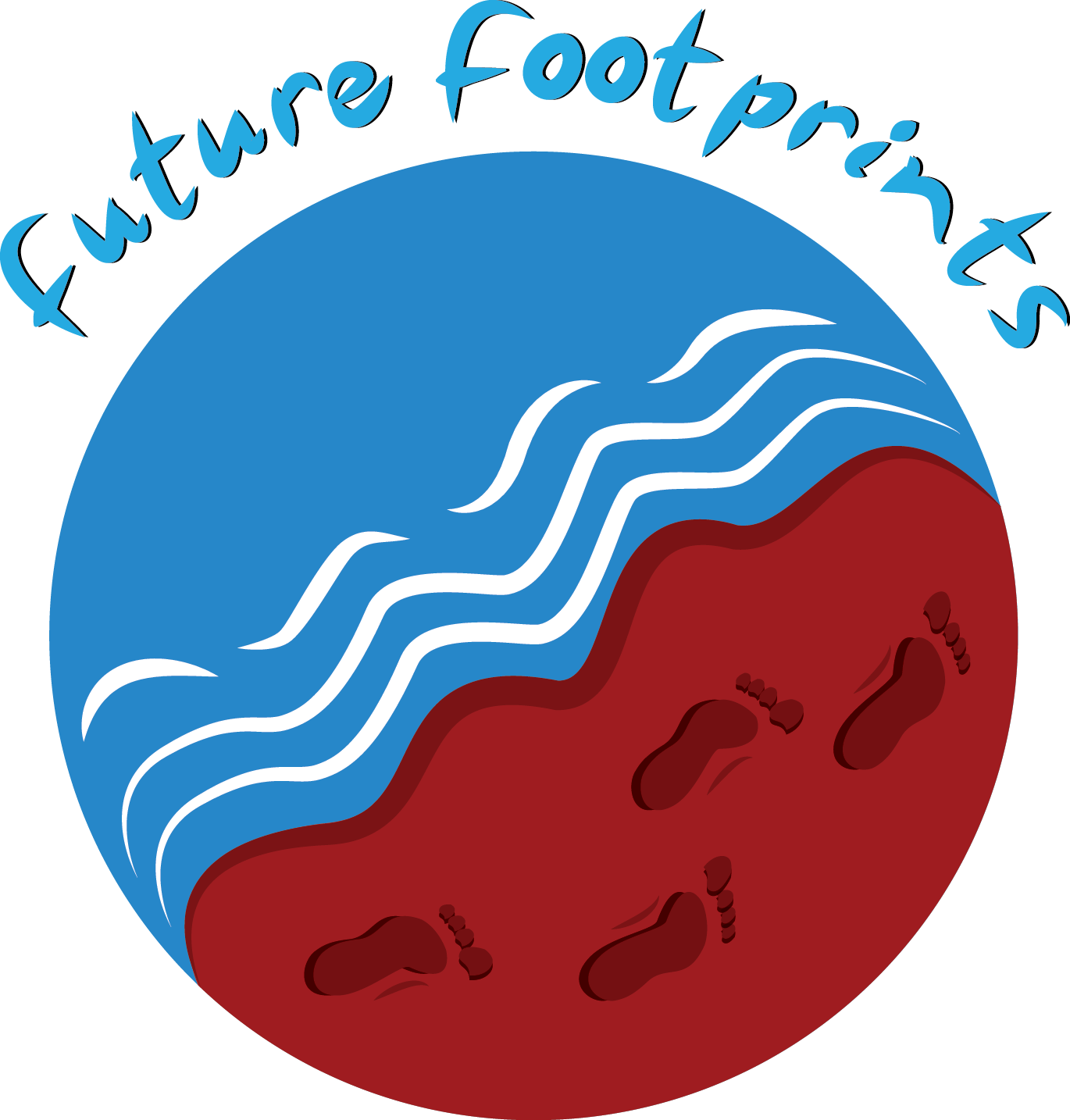 Welcome to Country
Every school year Future Footprints coordinates a cultural event to welcome students back to school and to Perth. The welcome is given to the students by a Noongar Elder and a Noongar dance group engage the students in the welcome. This event is an important ceremony for Aboriginal and Torres Strait Islander people, as a way of welcoming and being welcomed to Noongar land, in order to ensure that no harm comes to the visitors, and allows visitors to pay their respects to the Traditional Owners. It is important to continue traditions and customs so that young Aboriginal people can take pride in their culture and heritage, and keeps the community relationships strong.
All boarding and day students from participating schools attend the event as well as school and boarding staff. Student's families are encouraged to attend and meet the Noongar Community members and speakers who participate.
The 2019 event was held in Kings Park [Kaarta Gar-up], a significant site for Noongar people. Elder Simon Forrest welcomed students, and Wadumbah dance group performed traditional dances. Students from Wesley College and Guildford Grammar School performed on the Didgeridoo, and students from Perth College performed their own contemporary dances.
Careers Expo
The Future Footprints Careers Expo is designed to give students career advice and planning for future job prospects, tailored specifically for Aboriginal and Torres Strait Islander students. Planning is the key to a successful transition into a career, and students are offered access not only to as many pathways and careers as possible, but also to accommodation and scholarship options available, in order to fully prepare them for life after school. We host Universities, Registered Training Organisations, companies, tertiary accommodation providers, scholarship providers, extra-curricular activities opportunities, and as many different exhibitors as we can to provide students with a wide range of options. Our Careers Expo offers an effective way to assist schools in helping Aboriginal and Torres Strait Islander students decide on a career choice. Career guidance plays a key role in school's decisions in helping students decide on careers. Careers Expo's are seen as an effective tool in the process of high school students making good career choices.  
Through the Future Footprints Careers Expo, students also have access to tertiary students and role models who have completed their degrees to get them thinking at an early age about post-secondary training or employment.
One of the core outcomes of the Future Footprints program is to develop a range of partnerships between schools, higher education institutions and trade and training providers to provide and support career development information for students including opportunities and guidance for vocational pathways.
The 2019 Careers Expo was possible with generous financial support from Woodside.
Future Footprints Camps
Three times a year Future Footprints offers boarding students the opportunity to attend supervised camps during the 5-day midterm breaks. The camps offer a safe and supervised alternative for students that live in remote areas to travelling home when boarding house are closed for the weekend.
The camps offer a fun packed program with various activities and sometimes participation in cultural events that are happening at the time. Our goal is for the students to have a valuable learning experience while having fun and socialising. All activities endeavour to promote team building, trust, and leadership. These camps offer students a great opportunity to build their peer support network and make friends with students from other schools and from different areas.
There are a limited number on places for camps, preference is given first to students that meet the following criteria:
Year 7 boarding students or students who are new boarders to Perth, as those students have not had the opportunity to create connections with other students.
Students who have no family in Perth.
Students who have no family friends in Perth
Our 2020 camp dates are:
27th February - 2nd March (Full)
28th May - 1st June (not yet open)
20th August - 24th August (not yet open)
The form to apply camps are available approximately 2 months in advance. Please email lfieldhouse@ais.wa.edu.au for further information
Student Council
Student Council is aimed at Year 9 students and is designed to be a mentoring program to get young Aboriginal and Torres Strait Islander students thinking about their future. Held twice a year, the location of the council varies, in different professional environments to expose students to a wide range of experiences and people. Future Footprints Alumni often attend to provide support and mentoring, as examples of different pathways and careers choices. Student Council also offers an opportunity for students to develop strong peer support networks with other Aboriginal and Torres Strait Islander students of a similar age.
The 2019 Student Councils were held at St Catherine's College and the Pilbara Regiment Irwin Barracks.
Black & White Social
The Black and White Social is a yearly event for students of all ages to gather and socialise with each other. This allows students to develop new friendships and a broader support network in Perth.
The Black and White social is based on the values of the Coolbaroo Club; an Aboriginal social club established to counter prejudice and segregation from 1946-1960. 'Coolbaroo' is a Yamatji word for magpie, which was adopted to sum up the idea of bringing people together from different backgrounds in a friendly, inclusive atmosphere.
Graduation Dinner and Awards of Excellence
A celebration Dinner recognising Year 12 graduates of the Future Footprints program is held annually at a host school and includes the Awards of Excellence prizes.
Future Footprints seeks support from companies willing to donate to the prizes for these awards, and are this year generously sponsored by Lavan for the Awards of Achievement and Academic Excellence.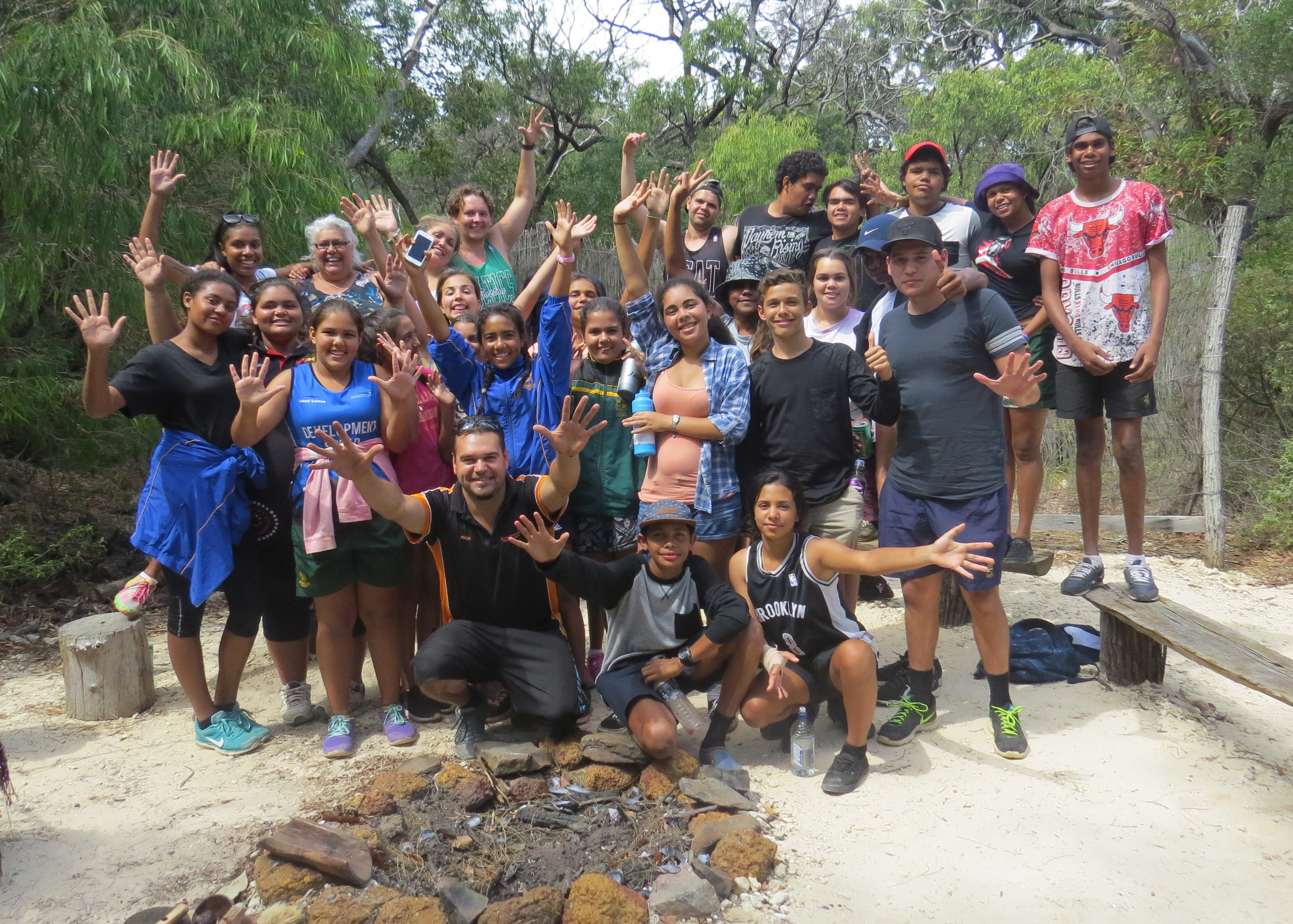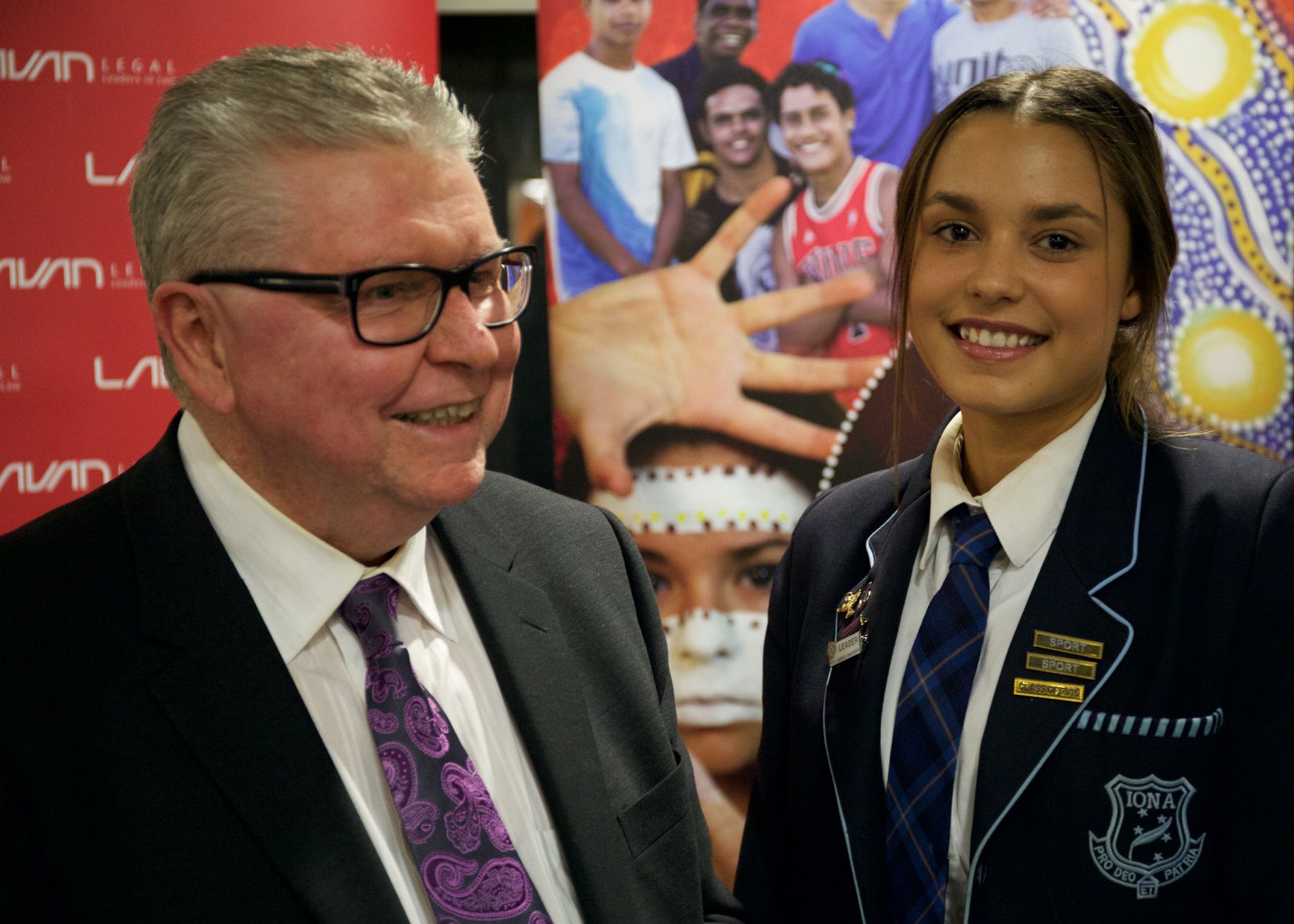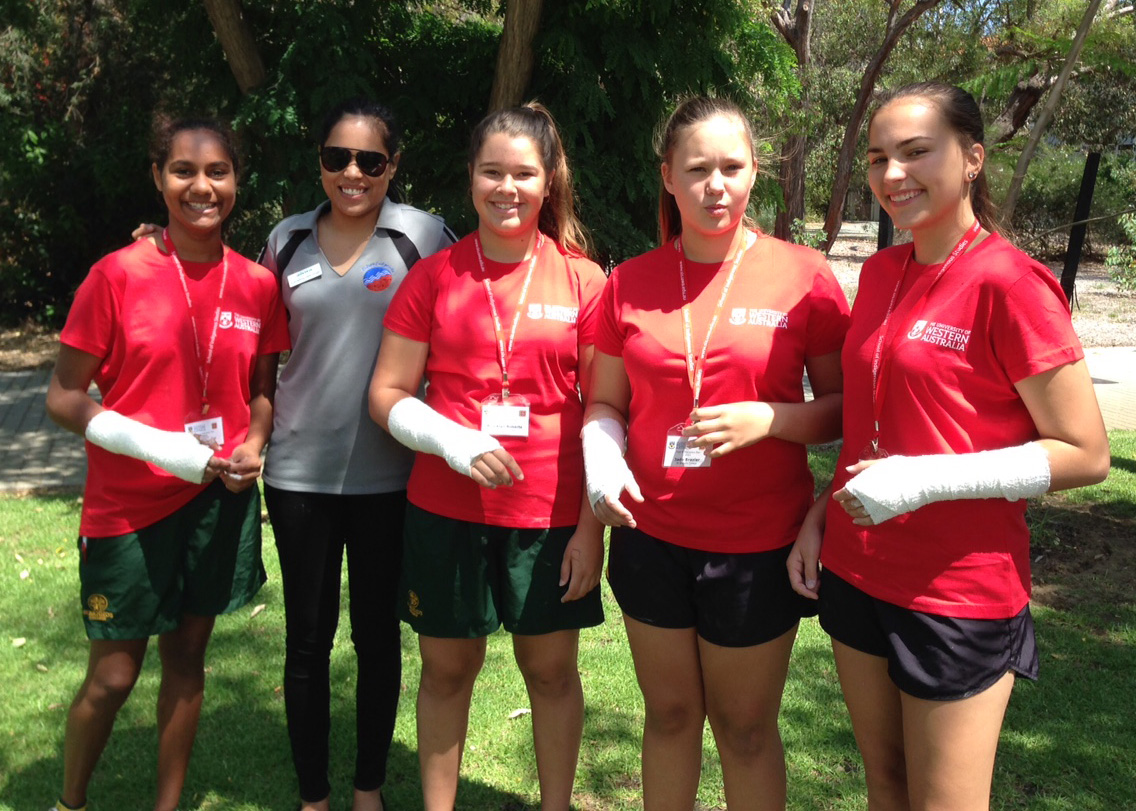 Indigenous Programs Coordinators Forums
A network of Indigenous coordinators from each school has been developed with regular communication between schools and the coordinator. In addition, a forum is held once per term to plan events, share ideas and to discuss any issues or concerns.
The forums also serve as a means of providing information to schools on a range of topics. Guest speakers are invited where appropriate.
Forums are an avenue to facilitate or provide Professional Learning to teaching and support staff as required. They also assist schools in accessing information on best practice, including other programs and services. In addition coordinators facilitate network meetings/forums with Indigenous advisors in each school as required.
NAIDOC Week and Cultural Events
NAIDOC celebrations are held around Australia each July to celebrate the history, culture and achievements of Aboriginal and Torres Strait Islander peoples. Each year, a theme is chosen to reflect the important issues and events for NAIDOC Week.
In 2019 the theme is Voice, Treaty, Truth. Future Footprints coordinates this theme with other activities where possible, such as the Black and White Social.
Each year Future Footprints assists its partner schools with various activities, assemblies, and celebrations as part of NAIDOC week. As NAIDOC week falls during the school holidays, schools choose their own week to celebrate; at the end of term 2 or start of term 3. Future Footprints will assist in designing and creating a personalised sand mural with each school and the students, speak at assemblies, support other activities such as paintings, classroom activities, and whatever else the school can dream up.
Harmony Day
Harmony Day celebrates Australia's cultural diversity. It's about inclusiveness, respect and a sense of belonging for everyone. Cultural celebrations are held on 21 March every year.
Sorry Day and Reconciliation Week
The end of May is a very significant week in the Australian calendar. The 26th May is National Sorry Day and the week following is National Reconciliation Week.
Perth has a huge community celebration where schools are invited to attend a gathering in Wellington Square hosted by Reconciliation WA. Many schools plan their own events and ceremonies with smoking ceremonies, inviting Elders to schools, and projects such as the Sea of Hands and other respectful and meaningful activities.