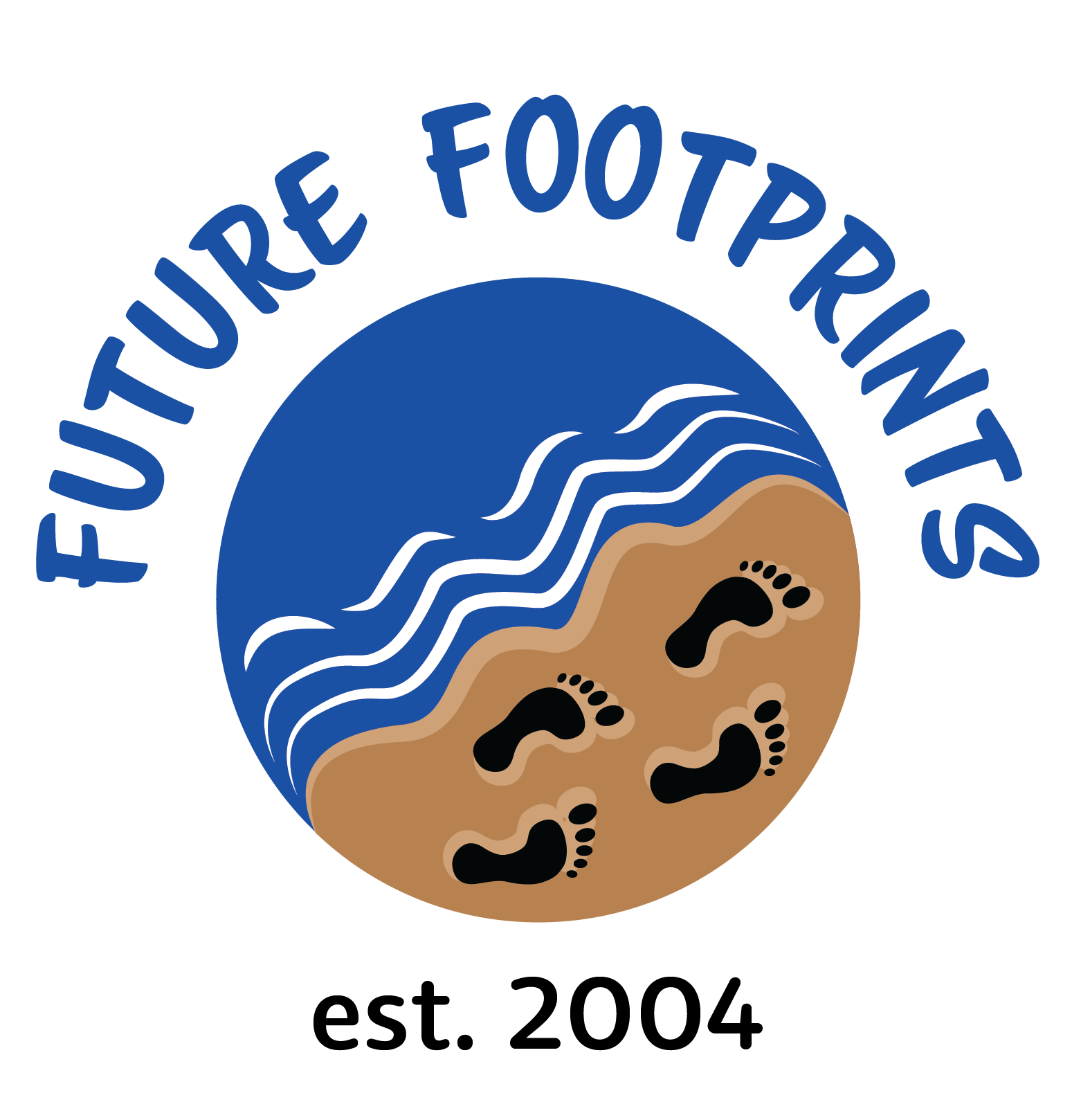 Welcome to Country
Every school year Future Footprints coordinates a cultural event to welcome students back to school and to Perth. The welcome is given to the students by a Noongar Elder and students participate in dancing. This event is an important ceremony for Aboriginal and Torres Strait Islander people, as a way of welcoming and being welcomed to Noongar land, in order to ensure that no harm comes to the visitors, and allows visitors to pay their respects to the Traditional Owners. It is important to continue traditions and customs so that young Aboriginal and Torres Strait Islander people can take pride in their culture and heritage, and keeps community relationships strong.
All boarding and day students from participating schools attend the event as well as school and boarding staff. Student's families are encouraged to attend and meet the Noongar Community members and speakers who participate.
The 2020 event was held at Burswood Park, along the Derbal Yerrigan [Swan River]. Elder Shaun Nannup welcomed students on the beach with a smoking ceremony. Students joined together in dances taught by Rikeeta Walley and Derek Nannup.
The 2019 event was held in Kaarta Gar-up [Kings Park], a significant site for Noongar people. Elder Simon Forrest welcomed students, and Wadumbah dance group performed traditional dances. Students from Wesley College and Guildford Grammar School performed on the Didgeridoo, and students from Perth College performed their own contemporary dances.
Careers Expo
The Future Footprints Careers Expo is designed to give students career advice and planning for future employment prospects, tailored specifically for Aboriginal and Torres Strait Islander students. Planning is the key to a successful transition into a career, and students are offered access not only to as many pathways and careers as possible, but also to accommodation and scholarship options available, in order to fully prepare them for life after school. We host Universities, Registered Training Organisations, companies, tertiary accommodation providers, scholarship providers, extra-curricular activities opportunities, and as many different exhibitors as we can to provide students with a wide range of options. Our Careers Expo offers an effective way to assist schools in helping Aboriginal and Torres Strait Islander students decide on a career choice. Career guidance plays a key role in school's decisions in helping students decide on careers. Careers Expo's are seen as an effective tool in the process of high school students making good career choices.  
Through the Future Footprints Careers Expo, students also have access to tertiary students and role models who have completed their degrees to get them thinking at an early age about post-secondary training or employment.
One of the core outcomes of the Future Footprints program is to develop a range of partnerships between schools, higher education institutions and trade and training providers to provide and support career development information for students including opportunities and guidance for vocational pathways.
The 2019 Careers Expo was possible with generous financial support from Woodside.
The 2020 Careers Expo has unfortunately been cancelled due to the coronavirus pandemic.
In 2021 we partnered with Year 13 to participate in their online Careers Expo on May 17-19.
Student Council
Student Council hosts 2 students from each school as a representative for their school. Held twice a year, the location of the council varies, in different professional environments to expose students to a wide range of experiences and people. Future Footprints Alumni often attend to provide support and mentoring, as examples of different pathways and career choices. Student Council also offers an opportunity for students to develop strong peer support networks with other Aboriginal and Torres Strait Islander students of a similar age.
Black & White Social
The Black and White Social is a yearly event for students of all ages to gather and socialise with each other. This allows students to develop new friendships and a broader support network in Perth.
The Black and White social is based on the values of the Coolbaroo Club; an Aboriginal social club established to counter prejudice and segregation from 1946-1960. 'Coolbaroo' is a Yamatji word for magpie, which was adopted to sum up the idea of bringing people together from different backgrounds in a friendly, inclusive atmosphere.
Year 12 Graduation Dinner 
A celebration Dinner recognising the success of students graduating Year 12 students from a participating Future Footprints school is held annually at a host school and includes the Awards of Excellence prizes. These prizes recognise students who have gone above and beyond during their education. The dinner is a highlight of the year and a fantastic culmination of a student's time at school. It is important to gather Aboriginal and Torres Strait Islander students together to recognise their success, and every year we see the number of students graduating grow.
Future Footprints seeks support from companies willing to donate to the prizes for these awards, and are this year generously sponsored by Lavan for the Awards of Achievement and Academic Excellence.