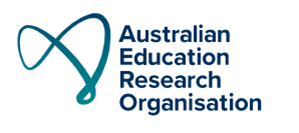 Research into effective, evidence-based practices in schools
The Australian Education Research Organisation (AERO) is Australia's national education evidence body. In 2023 and 2024 AISWA will partner with AERO and their investigation of successful professional learning programs. The research will focus on AISWA's High Impact Practices (HIPs). The HIPs are based on the High Impact Teaching Strategies, a series of evidence-based instructional practices related to what works to improve student learning in Australian classrooms and across the world.
The course has explicitly modelled and demonstrated a group of highly effective strategies that will allow me to significantly improve my teaching practice. I wish I had participated in this course before I graduated from my teaching qualification and entered fulltime teaching. (Teacher, Secondary)
The findings from this research will inform future practices that support teachers and educators to implement what they have learned through professional learning programs in practical and sustainable ways.
Additional information on this project can be found at AERO's website or obtained by emailing info@aiswa.edu.au