Description
How might we embed reflection into our practice to transform and value what we do?

In this after-school workshop for Teacher Librarians, Teaching and Learning Leaders and Classroom Teachers, we will use the AITSL Reflection Guides to reflect on the purpose, impact and value of special events, such as Book Week, on our teaching practice, our interactions with students and our wider school community.
Learning environments move at a rapid pace, with new initiatives regularly introduced to an already crowded timetable and demands on a teacher. It can be challenging to find the time to reflect on our own practice, and as a professional learning community.
Join us for a thought-provoking afternoon of reflection, collaboration and sharing, to connect with like-minded colleagues to learn and grow.
Please bring one or two of your favourite books from the CBCA 2022 Shortlist and your laptop or device for online resource sharing.
Afternoon tea and resources included.
NB Our host school has requested that masks are worn within the school campus.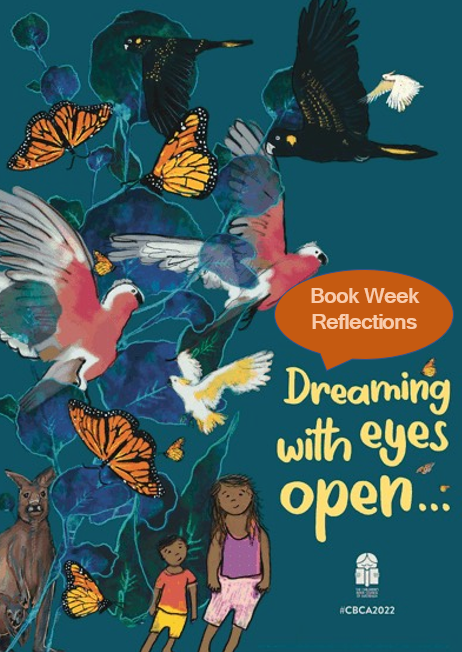 Presenters
Maree Whiteley
(AISWA Staff)
Teaching And Learning Consultant - Primary

Maree Whiteley works with teachers and curriculum leaders to bring innovative and practical pedagogies into the classroom, through special projects and whole-school planning. Currently working as an AISWA Consultant in the Primary Teaching and Learning area, with specific expertise within the Humanities and Social Sciences Learning Area, this gives Maree the perfect platform to go beyond the curriculum, exploring areas of global imperatives for our young people, such as ethical and humanitarian issues, critical thinking and cultural competence. Maree continues to enjoy sharing her experience, knowledge and expertise with others in workshops, conferences and in online forums.
Terms & Conditions
AISWA Professional Learning – In Person Event
Detailed In Person event T&Cs here. Below is an overview only.
In Person event conditions
Attendance records: Participants must sign-in on the day to confirm attendance. A member school can also view this data for their staff.

Privacy disclaimer: PL Events may be live-streamed, recorded or photographed by AISWA for sharing. Attendees have the right to be excluded from such records but must notify AISWA of their wishes before the start of the event. NB: This condition was acknowledged during registration. See full T&Cs here.

Attendee swaps: Acceptable. The organiser must be notified. There are conditions.

Walk Ins: Any non-registered attendee MUST disclose this to AISWA on arrival. A correct registration process can then be followed.

IT Acceptable Use Policy: Compliance with this policy for the use of AISWA's on-site equipment, internet and website is required.

Payment Conditions: Price includes GST. Credit card payment only for Guests. Member schools will be invoiced post-event.
Cancellation: Cancellation is without charge if prior to Cancellation Permitted date. Cancellations via this website. Late cancellations or failure to attend will incur full cost. Refer any issues to the Event Organiser. If AISWA cancels a PL Event, attendees will be notified by email and any payment will be refunded.
Free event non-attendance: A fee of $25 may apply. See full T&Cs.
Please click here to view our general terms and conditions
Segments
Dreaming with Eyes Open: reflecting on Book Week test
Date / Time
1 Sep 2022
Starts: 16:00
Finishes: 18:00
Scotch College
Address
76 Shenton Road
Swanbourne WA 6010
Australia
PL Hours : 2.00