Sarah Pavy, Principal of Ripponlea Institute (RTO code 21230) in Victoria, recently visited Perth and gave an introductory session on VET Applied Language courses. An increasing number of schools in Western Australia are establishing auspicing agreements with Ripponlea Institute to deliver the Certificate II (usually in Years 9 and 10) and Certificate III (in Year 11 and/or 12). Courses currently being delivered include Chinese, French, German, Hebrew, Indonesian, Italian, Japanese, Spanish, Yiddish and a number of Aboriginal Languages from the Central Desert and Arnhem Land.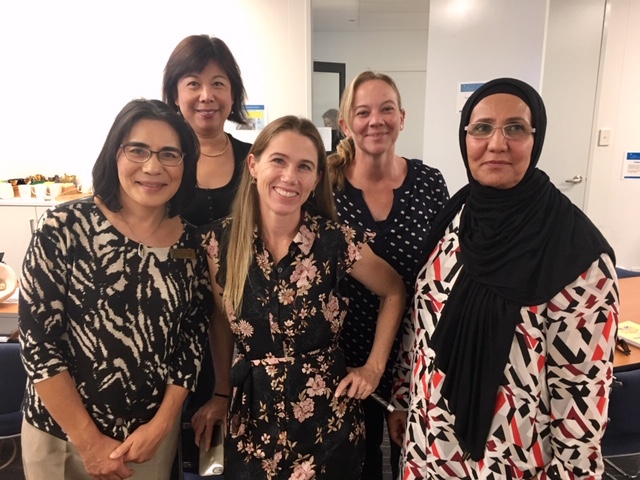 Many schools are using the VET Applied Language courses to retain numbers in Years 9 and 10, when many students drop a language to study other electives. The VET courses may entice students to continue with their language learning if they know they can receive a nationally accredited and recognised certificate at the end of Year 10, which is a great thing to add to a resume or job application. The courses adopt a communicative and task-based language teaching/learning (TBLT) approach, which is skills-focussed and emphasises meaning making over accuracy of language. All assessment tasks simulate real-life scenarios, and students must complete oral and written tasks contextualised around workplace and social settings. There is also a strong emphasis on intercultural awareness. Many schools have found that when students commit to language learning until the end of Year 10, they usually want to continue into the senior secondary years with another certificate course or do an ATAR or General course.
Schools in WA must be aware that students who complete VET Applied Language courses cannot gain credits toward their ATAR. However, the qualifications may contribute to meeting the student eligibility requirements for their WA Certificate of Education.
Teachers who deliver the VET Applied Language course must have a Certificate IV in Training and Assessment. Ripponlea Institute (RTO code 21230) is a provider of this course and also offers update modules. For more introductory information about pathway possibilities for students, refer to the brochures on this page. Contact Sarah Pavy at info@ripponleainstitute.com or call on (03) 9532 7119 for further information such as costs per students, auspicing and training fees, or to register your interest. Teachers of the above languages are encouraged to enquire. Please also don't hesitate to contact Ripponlea Institute if your language is not listed, as new language materials are being developed all the time.