Rya Hwight has been awarded first place in the Senior Division of the National Australia Indonesia Language Awards and will be travelling to Melbourne for the awards ceremony in November. The National Australia Indonesia Language Awards (NAILA) is an annual competition that rewards and fosters the development of Indonesian language learning in Australia at all levels.The overall aim of the competition is to encourage communication, reward high-skilled individuals and showcase language talent.
"I chose to study Indonesian as after learning Italian in primary school, I really wanted to try something different and was intrigued by learning an Asian language. I also felt like learning Indonesian could be very beneficial as Indonesia really is our closest neighbour," Rya said. She has been studying Indonesian for four years and this year, attended Iona's Indonesian tour to Java.
"I love the Indonesian language as it makes a lot of sense in the way that sentences are phrased. I enjoy learning the various slang and abbreviations that are used by Indonesians in everyday life. I also find it really interesting to see how the language has been influenced by others, such as Dutch and English. The theme for the NAILA senior category this year was diversity. I chose to focus on how diversity has contributed to Australian society and the resulting benefits of this, both within our country and in the wider global community," Rya said.
In her presentation, Rya spoke about how she believed diversity, along with peace and harmony, are crucial elements for a successful and prosperous society. She explained that the national motto of Indonesia is 'unity in diversity,' and the message of being united harmoniously as one nation while being a diverse range of tribes/island groups with different religions, beliefs and traditions can be followed by other nations. "As a country that is exceptionally multi-cultural and diverse, I feel it is a really important topic to discuss and thoroughly enjoyed researching and talking about it. I would encourage others to study Indonesian as it is not a hard language to pick up, and it has been fun to learn about the Indonesian culture and lifestyle."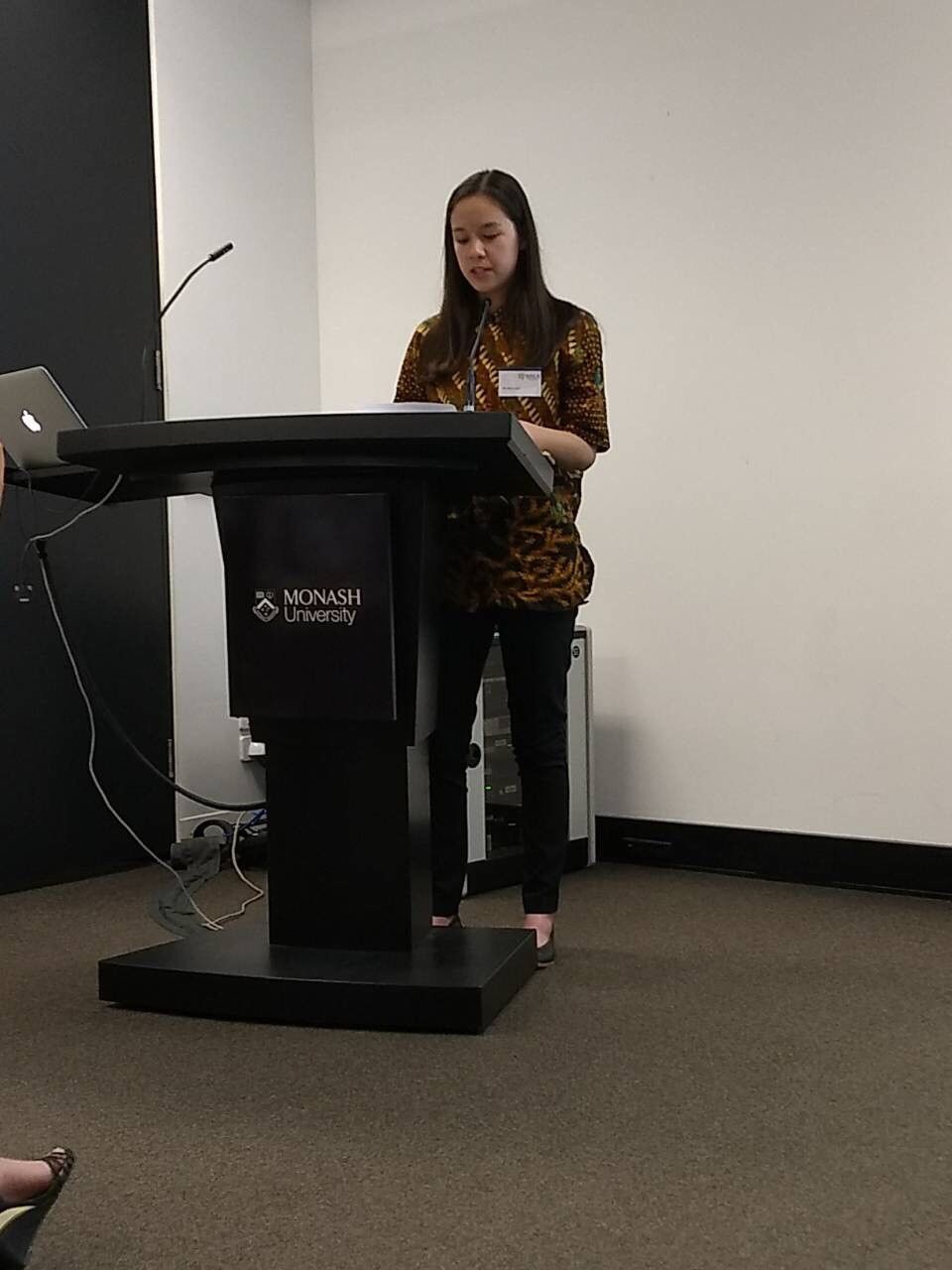 For more information, please contact:
Cathy Broad,Team Leader – Community Relations and Development
T: 9384 0066  |  E: cbroad@iona.wa.edu.au