Event registrations closed on 21/09/2021
Description
AISWA  invites you to the launch of our Global Competencies eBook Publication and celebration for the teachers who successfully completed this Purposeful Pedagogies Professional Learning program. 
The stories in this publication, capture the interdisciplinary experience of Year 3-10 classroom teachers of the Humanities, English, Languages, Science, The Arts, and Technologies. Within this resource, you will find socially purposeful teaching and learning that explores real-world issues from content embedded in the Australian Curriculum, inspired by the Educational Goals for Young Australians outlined in the Alice Springs (Mparntwe) Education Declaration.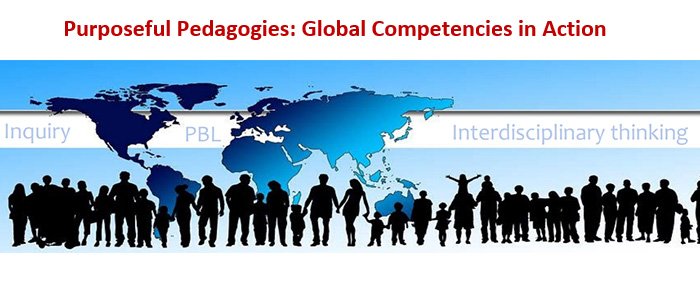 Presenters
Maree Whiteley
(AISWA Staff)
Teaching And Learning Consultant - Primary

Maree Whiteley works with teachers and curriculum leaders to bring innovative and practical pedagogies into the classroom, through special projects and whole-school planning. Currently working as an AISWA Consultant in the Primary Teaching and Learning area, with specific expertise within the Humanities and Social Sciences Learning Area, this gives Maree the perfect platform to go beyond the curriculum, exploring areas of global imperatives for our young people, such as ethical and humanitarian issues, critical thinking and cultural competence. Maree continues to enjoy sharing her experience, knowledge and expertise with others in workshops, conferences and in online forums.
Ron Gorman
(AISWA Staff)
Deputy Director

Ron is Deputy Director of AISWA. He has extensive experience in teaching and leading a diversity of schools in WA and Victoria.  Ron manages innovative programmes and university partnerships for AISWA. He is a member of the Global Educators Leaders Partnership and has been awarded Fellow of Australian Council of Educational Leadership (WA). Ron is also Chair of the Australian Children's Literature Alliance working closely with the Australian Children's Laurette.
Segments
Event Segment
Date / Time
23/09/2021
Starts: 16:00
Finishes: 18:00
Address
AISWA Training Room Suite 1
Suite 1, 41 Walters Drive
Australia
Parking
Parking bays are available on Walters Drive (max. fee is $5.00 p/day). Alternatively, public transport is available via train & bus: Joondalup Line – Stop at Glendalough Station. Bus transfers: Bus no. 407, Bus stop: 25350
Learning Area
School Area
Primary (P-6)
Middle Primary (3-6)
Secondary (7-10)
Leadership
Event Contact