Event registrations closed on 13/02/2020
Description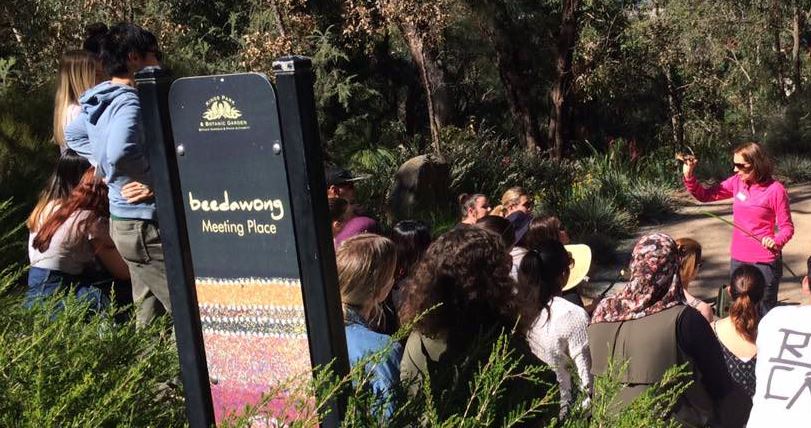 Kaya wandjoo Wadjuk Noongar boodjar
AISWA Primary Leaders are invited to join us to welcome the new school year with a burst of Cultural Awareness, immersed in Country and Place at Kaarta Koomba (Kings Park).
The purpose of this network meeting is to:
Explore our focus topic of 'Building Cultural Competence' with a guest speaker to share Noongar culture, protocols and relevant resources for primary classrooms.
Discuss trends and issues related to teaching and learning spaces for teachers and students
Share knowledge, experience, and resources with/amongst member
Invite primary leaders to a new online forum to continue conversations and sharing - via a Closed Facebook Group - please request to join https://www.facebook.com/groups/AISWAprimaryleaders
These regular network meetings are an opportunity for Primary Curriculum Leaders to meet and discuss teaching and learning matters in a collegiate forum. 
Please note, the meeting will commence with informal networking over lunch.
Presenters
Maree Whiteley
(AISWA Staff)
Teaching And Learning Consultant - Primary
Maree Whiteley commenced her role as a Curriculum Consultant for the Association of Independent Schools of WA (AISWA) in 2011. Prior to this, she was a primary teacher and Curriculum Leader at St Mary's Anglican Girls School in Western Australia. Maree has a long history as a Future-focused Educator, firstly as an experienced primary teacher, then curriculum design leader, resource writer and university lecturer. Maree works directly with school leaders, teachers and pre-service teachers at a local, national and international level to bring innovative and practical pedagogies into the classroom, through special projects and whole-school planning. Currently working in the area of Primary Teaching and Learning, with specific expertise within the Humanities and Social Sciences Learning Area, this gives Maree the perfect platform to go beyond the curriculum, exploring areas of global imperatives for our young people, such as ethical and humanitarian issues, critical thinking and cultural competence. Maree continues to enjoy sharing her experience, knowledge and expertise with others in workshops, conferences and in online forums.
Andrew Beck
(AISWA Staff)
Aboriginal Education OConsultant
Segments
Event Segment
Date / Time
17/02/2020
Starts: 12:00
Finishes: 15:30
Address
Kings Park Education Centre
Botanic Gardens and Parks Authority, Fraser Avenue, West Perth, Western Australia 6005
Australia