Event registrations closed on 17/01/2020
Description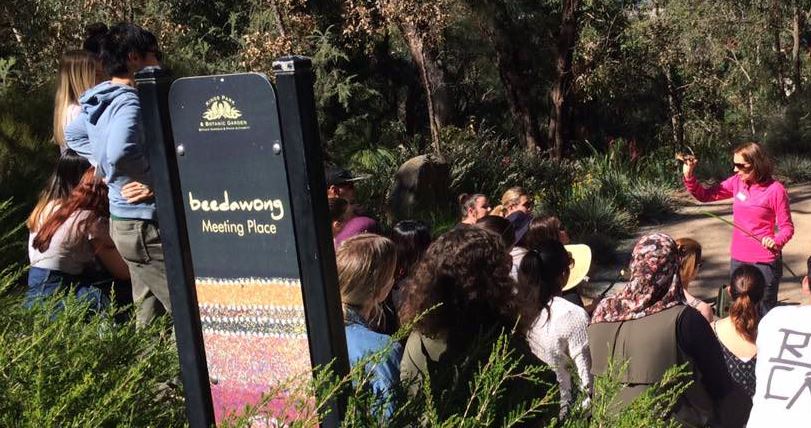 Kaya wandjoo Wadjuk Noongar boodjar
AISWA Primary Leaders are invited to join us to welcome the new school year with a burst of Cultural Awareness, immersed in Country and Place at Kaarta Koomba (Kings Park).
The purpose of this network meeting is to:
Explore our focus topic of 'Building Cultural Competence' with guest speakers to share Noongar culture, protocols and relevant resources for primary classrooms.
Welcome regional leaders to the APLN who may have been unable to attend previous meetings.
Discuss trends and issues related to teaching and learning spaces for teachers and students
Share knowledge, experience, and resources with/amongst member
invite primary leaders to a new online forum to continue conversations and sharing - via a Closed Facebook Group - please request to join https://www.facebook.com/groups/AISWAprimaryleaders
These regular network meetings are an opportunity for Primary Curriculum Leaders to meet and discuss teaching and learning matters in a collegiate forum. 
Please note:  Due to the AISWA website being down for maintenance between 13 December and 20 January 2020 if you would like to register please email lhamilton@ais.wa.edu.au
More Information
Presenters
Maree Whiteley
(AISWA Staff)
Teaching And Learning Consultant - Primary
Maree Whiteley commenced her role as a Curriculum Consultant for the Association of Independent Schools of WA (AISWA) in 2011. Prior to this, she was a primary teacher and Curriculum Leader at St Mary's Anglican Girls School in Western Australia. Maree has a long history as a Future-focused Educator, firstly as an experienced primary teacher, then curriculum design leader, resource writer and university lecturer. Maree works directly with school leaders, teachers and pre-service teachers at a local, national and international level to bring innovative and practical pedagogies into the classroom, through special projects and whole-school planning. Currently working in the area of Primary Teaching and Learning, with specific expertise within the Humanities and Social Sciences Learning Area, this gives Maree the perfect platform to go beyond the curriculum, exploring areas of global imperatives for our young people, such as ethical and humanitarian issues, critical literacy and cultural competence. Maree continues to enjoy sharing her experience, knowledge and expertise with others in workshops, conferences and in online forums.
Roni Forrest
(AISWA Staff)
Coordinator Future Footprints
Roni Forrest is the Coordinator of the program. Roni is a Menang-Ngadu woman who comes from south east coast of WA.
Through her role, Roni supports the students throughout their secondary schooling education and onto training/employment of further study.  It involves working with school-based personnel and the students themselves, providing a broad range of support to all schools in assisting them in understanding the full range of opportunities available for schools and Indigenous students by linking them through various Government and Non-Government services.
Roni is passionate about her work, particularly in supporting Aboriginal students to be culturally strong in order to fit into the boarding school system and complete school with a graduation certificate. It is through this work and high level of commitment that resulted in her recently being awarded a Certificate in Education Excellence by the Australian Council of Education Leadership.
Roni has an amazing comprehensive, far reaching, in-depth knowledge of the Aboriginal community of WA and in particular of the south west and mid-west regions. She has extensive experience working in all sectors of the wider community, be it with the Government sector, at local, State and/or Commonwealth/Federal levels; the Non-Government private sector and wider community organisations.
Segments
Event Segment
Date / Time
24/01/2020
Starts: 08:30
Finishes: 11:30
Address
Kings Park Education Centre
Botanic Gardens and Parks Authority, Fraser Avenue, West Perth, Western Australia 6005
Australia