Education Perfect has recently added Noongar to its list of languages. This is a fantastic opportunity to create word lists from a Noongar dictionary complied by Sharon Gregory and get local students to learn the language around them.
In the introduction of her dictionary, Sharon explains about the spelling system of the language:
"Noongar was originally an oral language, not written. Europeans used many different ways of spelling Noongar words. Within Noongar country there are many ways to speak and spell the word Noongar eg Nyungar, Nyoongar, Nyingar. To reach agreement on the spelling for the use in school language programs a big meeting was held in Narrogin in April 1992. Noongar people came from all parts of Noongar territory and listened to old speakers. After a long discussion, everyone reached agreement on a spelling system, which is very similar to the earlier Marribank one. I've developed this dictionary to assist people who are beginning to learn Noongar language. Students, both children and adults from the Fremantle, Perth area can use it as the basis of their learning"
Students and teachers who already have access to Education Perfect can access the Noongar word list here. Education Perfect has also created an article on their blog which provides background to the importance of language revitalisation (click here).
AISWA is really proud to have been part of this initiative to make Noongar more accessible to students here in WA and worldwide. Thank you to Sharon Gregory and Tania Christie and the team at Education Perfect for finally making it happen! Yanga!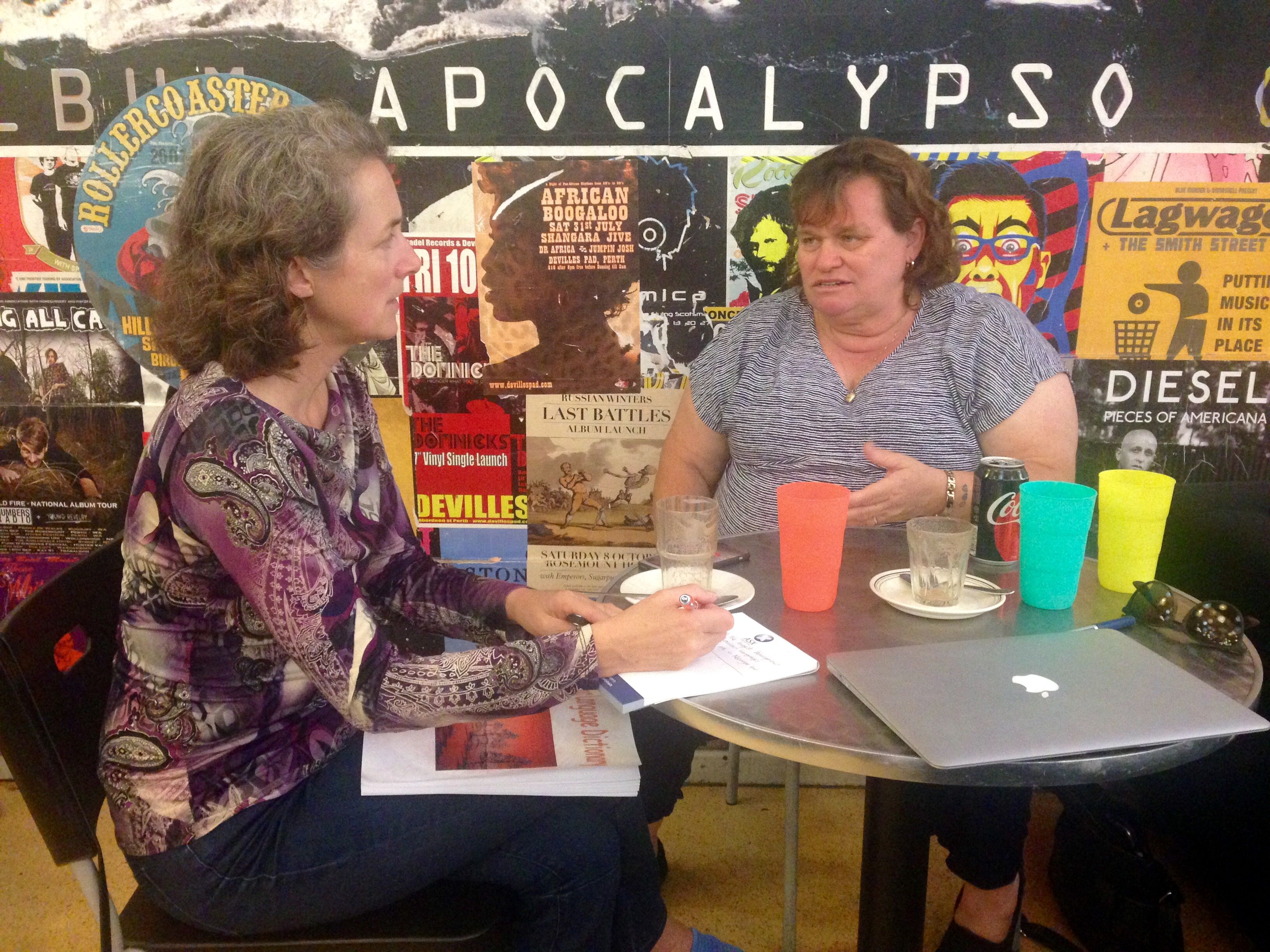 Tania Christie from Education Perfect and Sharon Gregory, compiler of the Noongar dictionary, which has now been now uploaded to EP.
Category
P-10 Languages Curriculum