Laura Wimsett recently presented a workshop at AISWA for second language teachers keen to explore gamification as a means of engaging and motivating learners. Gamification of learning uses video game design to influence learner behaviour. Elements of gamification include self-paced and student controlled learning, immediate feedback, narratives and characterisation, and opportunities for collaboration and problem-solving. 
Participants loved the idea of gamification and were keen to play and explore several of the platforms that were recommended. There was plenty of time and extra support from Indonesian teacher Dia Tonai to explore the main platform of Classcraft. This platform integrates with many other IT tools and platforms including Quizlet Live, Flipgrid and OneNote Class Notebook.  Laura kept the group on-task and prevented participants from getting lost in technology.
What participants valued most about the day was the time to play and explore a wide range of apps and platforms, the support provided by Dai and Laura and the chance to network with other lower secondary school teachers. Everyone agreed that the lower secondary age-group presented particular challenges in terms of student engagement. Gamification using Classcraft, was gaming but with a purpose. It links well to task-based language learning/teaching (TBLT) and provides a nifty classroom management tool that is suited young adolescents. One participant mentioned, "this PL has opened my eyes and I feel reinvigorated about teaching Year 7 students next year".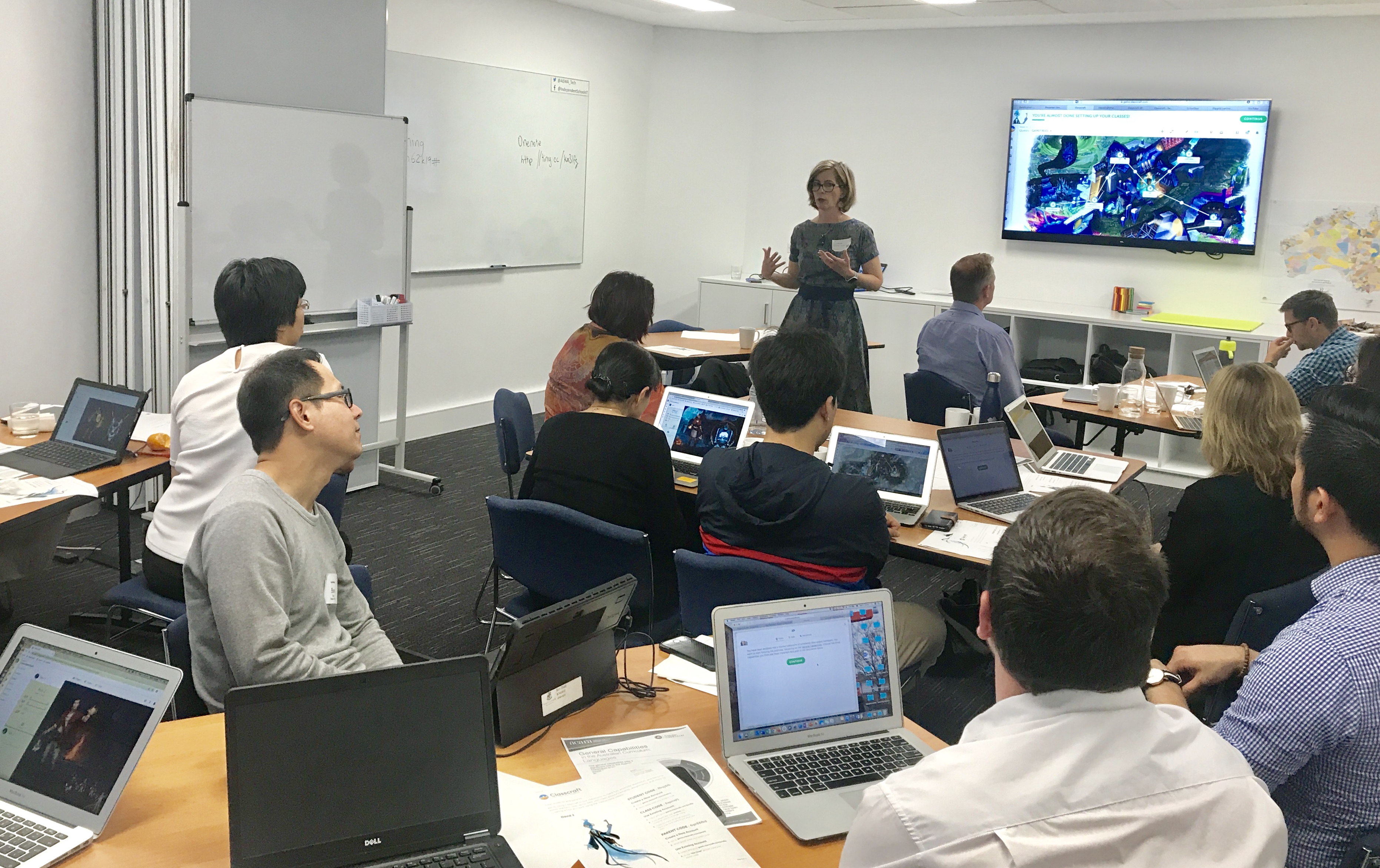 Laura Wimsett is Acting Head of Languages and Digital Learning Facilitator at Wesley College. She has held a variety of roles in Education across the years, working in schools as well as in curriculum development and e-learning. Laura's specialities include innovative use of everyday technology in the Languages Classroom, task design, and assessment. Most recently, Laura has been playing with Virtual and Augmented Reality in the Languages classroom as well as Gamification
Category
Ideas for teaching
P-10 Languages Curriculum
Teacher professional development